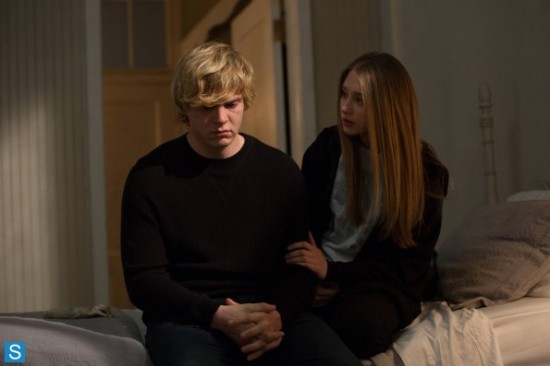 Fiona delivers a quite uninspired eulogy for Nan, and Cordelia talks with Myrtle about again trying to get rid of Fiona.  Queenie arrives with Delphine, who has been put back together.  Everyone is surprised to see the both of them, as Queenie was believed to have died during the attack at the beauty parlor, and Marie had told Queenie to burn Delphine's head.
Hank's father has had his men arrange it so that it is never known that Hank was the shooter at the salon.  He also wants to buy the coven off so that his company can recover.  He vows to kill the witches after he gets what he wants.
The first part of this episode is a narrative by Delphine, which ends with her having a black handyman tied up in the attic room.  She first discovered the joy of killing slaves when she first arrived in New Orleans.  She has felt unfulfilled as of late, and figures that killing again will bring her vitality back.
Zoe uses her magic to find out that Fiona and Marie killed Nan in the tub.  Madison has become jealous that Zoe fell in love with Kyle, and tries to hurt Zoe by seducing Kyle in front of her.  Kyle refuses and says he loves Zoe.  Madison is furious, and vows to take Kyle apart, since she was the one who put him together in the first place.
Continue Reading →