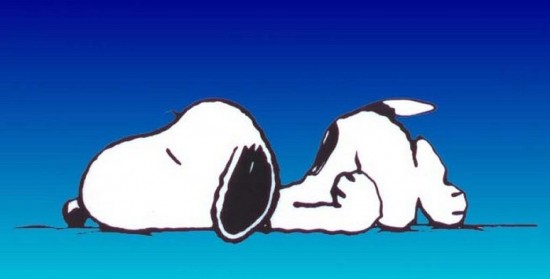 Charlie Brown and his famous band of christian buddies have lived in pop culture continuously for over 60 years. The brain child of Charles Schulz, Peanuts is a phenomenon that has effected every generation since it's inception. Well, save for perhaps the current generation who only know the characters as shills for MetLife and those droopy trees that people seem to love around Christmas.
According to Deadline, Fox is looking to change that, by acquiring the rights to an animated feature staring everyone's favorite adolescents:
Twentieth Century Fox Animation and Ice Age makers Blue Sky Studios will turn Charlie Brown, Snoopy, Woodstock and the whole Peanuts gang into an animated feature film franchise. Fox has closed a deal for the rights to turn the strip by the late Charles Schulz into a film that has already been set for release on November 25, 2015. That date commemorates the 65th anniversary of the comic strip, and the 50th anniversary of the TV special A Charlie Brown Christmas.
Rather ambitious to already have a release date three years out, but it makes sense.
There is also some brewing concern about the animation style of the movie. If you look at Ice Age and the Seuss films you don't exactly see the Peanuts ascetic. We have faith though, Blue Sky managed to take the Seuss style and make it work in a 3D space rather well. There is no reason to believe that they can't replicate that level of respectful modernization for Schulz's iconic style as well.
Stay tuned to The Flickcast for any news regarding this far off project as it develops.