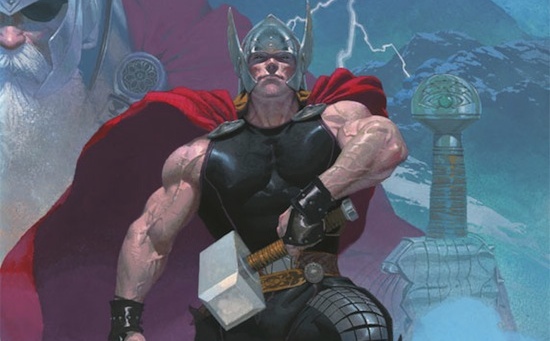 We like Marvel. They seem to be able to keep most of their characters fresh and interesting. Case in point this time is Thor, who's getting a brand new series from Marvel called Thor: God of Thunder. It comes from writer Jason Aaron and artist Esad Ribic and looks promising.
Here's more about it directly from Marvel:
Throughout the ages, the gods of the Marvel Universe have been vanishing, their mortal worshippers left in chaos. NOW! the Mighty Thor follows a trail of blood that threatens to consume his past, present and future selves. The only hope for these ravaged worlds lies with the God of Thunder unraveling the gruesome mystery of the God Butcher!
Yes, we know, Marvel loves exclamation points. What are you gonna do? Check out some pages from the new comic after the break. Look for Thor: God of Thunder to arrive in stores on November 14.