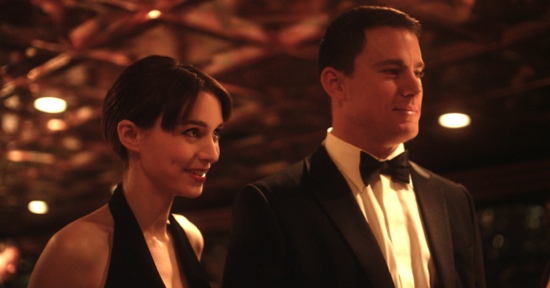 Since his first movie, the rather provocative Sex, Lies & Videotape, we've been fans of director Steven Soderbergh. His latest effort, Side Effects, looks to continue the tradition of excellent entertainment he bagan all those years ago.
The movie concerns Emily and Martin (Rooney Mara and Channing Tatum), "a successful New York couple whose world unravels when a new drug prescribed by Emily's psychiatrist (Jude Law) – intended to treat anxiety – has unexpected side effects."
We hate it when that happens. Also in the cast is the awesome Catherine Zeta-Jones, always a welcome addition.
The movie opens February 8, 2013. Check out the trailer after the break.