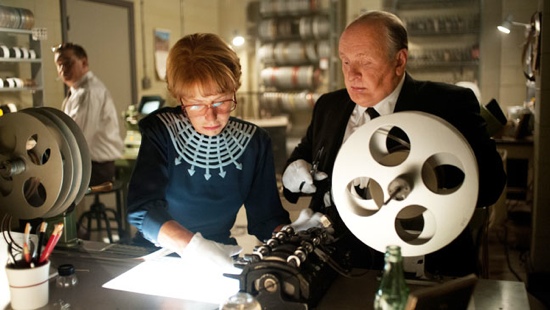 It should come as no surprise to anyone that we're big fans of Alfred Hitchcock around here. His his films are classics of cinema and his storytelling abilities are an inspiration to generations of filmmakers. In short, he was a genius.
A new movie, appropriately titled Hitchcock, is coming out soon seeking to capture the essence of the man and his vision and give us a glimpse behind the curtain of Hollywood. Anthony Hopkins plays Hitch and to help get you ready, Fox Searchlight has released a new featurette from the movie.
In it we get a behind the scenes look at the movie with Director Sacha Gervasi and stars Hopkins and Helen Mirren. "They dissect the eccentric, fascinating love story and creative collaboration between Alfred Hitchcock and Alma Reville, the woman that seemingly went unnoticed. Together the pair made some of the most powerful films in history." Indeed.
Sounds very interesting. Check it out after the break. Look for Hitchcock to hit theaters on November 23rd.