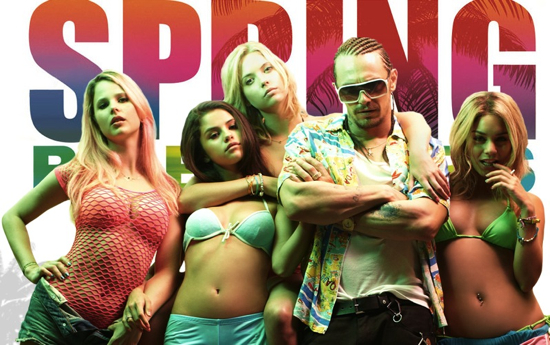 "Fun" is the word we'll use to describe the upcoming movie from Harmony Korine called Spring Breakers. You'll see what we mean when you take a look at the first trailer for the movie that dropped today.
The movie features Selena Gomez, Vanessa Hudgens, Ashley Benson, Rachel Korine, and James Franco in a story about four college girls who land in jail after robbing a restaurant in order to fund their spring break vacation.
Hijinks ensue when the girls find themselves bailed out by a drug and arms dealer who wants them to do some dirty work. No, not that kind of dirty work. Crimes, see? Although, maybe a bit of that other thing too.
Check out the trailer after the break. Look for Spring Breakers to arrive in theaters March 22nd.
[youtube http://www.youtube.com/watch?v=ouVDDB-Oo90?rel=0&w=560&h=315]