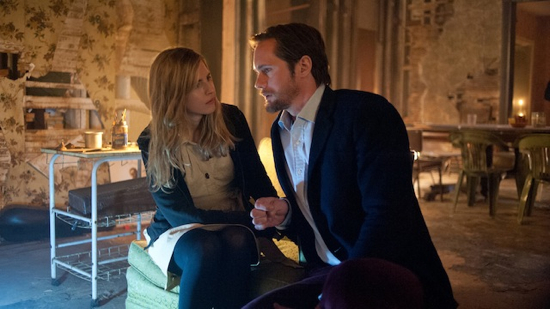 Someday, we will be cool enough to go to Sundance. Until then, we'll have to content ourselves with seeing some of these interesting, indie films a bit later than our peers.
One such film is The East. It's directed by Zal Batmanglij and co-written by Batmanglij and Brit Marling, who also stars. The film made its debuted yesterday at Sundance.
It centers on a mysterious anarchist group called The East and an ex-FBI agent (Marling) who goes undercover to take it down. Ellen Page and Alexander Skarsgard co-star.
Check out the trailer after the break. Look for The East to hit theaters later this year from Fox Searchlight.