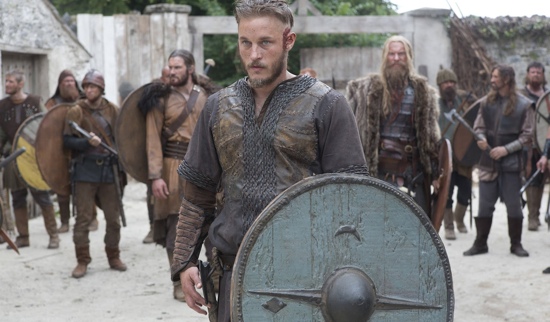 Looks like Hostory Channel is trying to capture a bit of that Game of Thrones and Spartacus magic that HBO and Starz have. In truth, we don't mind because their upcoming show, Vikings, actually looks pretty good.
We've got a few preview clips from the show to share with you today. In them you'll get "a taste of the intense drama" the show will bring. The next two previews introduce some of the main characters: "the warrior shield maiden, Lagertha (Katheryn Winnick) and the ruler, Earl (Gabriel Byrne). One, fighting for what she believes and the other fighting to hold onto the power he can't stand to lose."
The last clip is, well, you'll just have to watch it. Vikings premieres 3.3.13 @ 10/9c on History Channel.
They Never Saw It Coming
The Warrior (Lagertha)
The Ruler (Earl)
The Unknown (Ancient Seer)