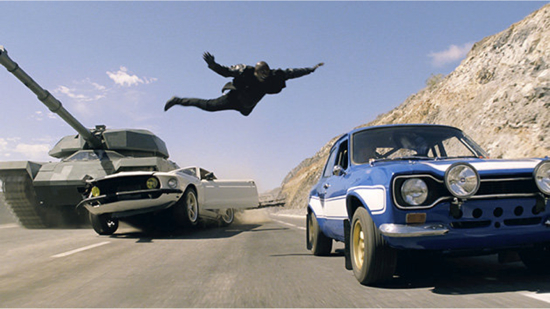 Just when you thought things couldn't get any faster or furiouser, here comes another installment in the Fast & Furious saga. That's right kids, Vin Diesel, Paul Walker, Dwayne Johnson and their gang of car nuts are back, and this time, it's personal.
There's a new trailer for Fast & Furious 6 out now, and we've got it for you. The movie is directed by Justin Lin and also stars Michelle Rodriguez, Tyrese, Ludacris and perhaps one or two more people with only one name.
Look for it to open on May 24th. Check out the trailer, as it most often is, after the jump.