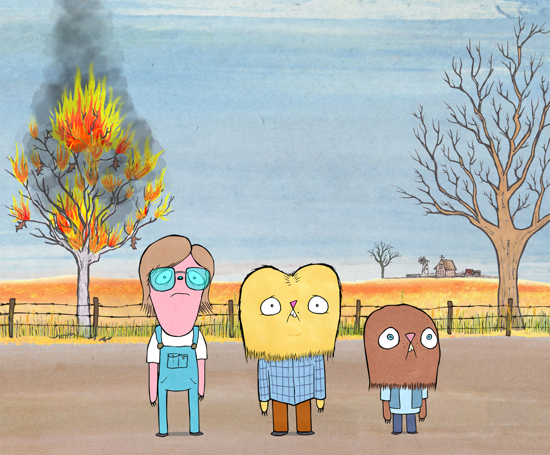 We like quirky, and so should you. It's fun and often ends up giving us some insight into the human condition while also being entertaining. That's a good thing.
And speaking of quirky (see what we did there?) IFC has a new show premiering tomorrow night (Friday) called Out There and we gotta say, it looks pretty interesting — and yes, quirky.
We've got a little preview for the series after the jump, so be sure and check that out. Also, in case you were wondering, here's some info about the show itself:
The ten episode series chronicles the socially awkward Chad Stevens and his best friend, Chris Novak. Living in the small town of Holford in the middle of nowhere, the boys wander the surreal, bleak landscape waiting out their last few years of high school and discovering that growing up is weird to do.
Puberty, first loves, social ostracism, conservative parents, single moms and their disastrous boyfriend choices — "Out There" confronts these perils of youth and explores that terrifying limbo between childhood and adulthood when fragile young personalities form and deform. Relive the agony and ecstasy of those special times as Chad and Chris try to navigate life… out there.
The show features the voices of Pamela Adlon, Fred Armisen, Linda Cardellini, John DiMaggio, Kate Micucci, Megan Mullally & Justin Roiland. It's created, written and executive produced by Ryan Quincy, two-time Emmy-winning animation director and producer of South Park. Come on, what more do you need to know?