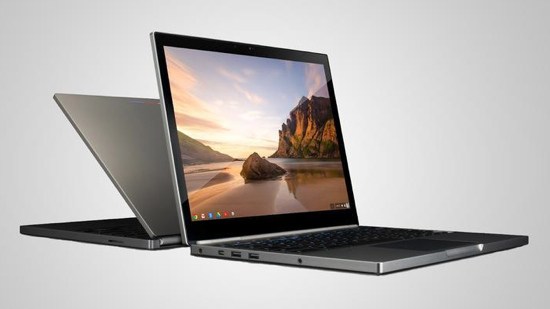 Just when you thought there we weren't going to get any tech news today (except for the PS4, of course) along comes Google. That's right, the company just announced two new laptops which continue their idea that all your data should be on the "cloud."
The new hotness, dubbed the Chromebook Pixel, sport a 12.85″ Gorilla Glass touch display with 239ppi (2560 x 1700), the highest pixel density of any laptop screen on the market. The Pixel also features an Intel i5 processor, 4G LTE (from Verizon), a backlit keyboard, two USB 2.0 ports, a mini-display port, 2-in-1 card reader, 4GB RAM, 32 or 64GB solid state drive, a headphone jack, microphone, and battery life of up to 5 hours with active use.
The Chromebook Pixel is already available at the company's Play Store. Prices start at $1299 for the WiFi-only version and $1449 for the 4G LTE one.
Check out a video with more details after the break.