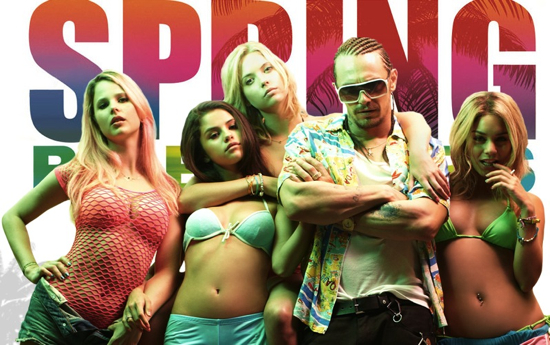 When a movie has been described as "Scarface meets Britney Spears" one must at least pay some attention to it. Of course, it doesn't hurt that the movie in question, Harmony Korine's Spring Breakers, also features bikini-clad hotties (in the forms of Vanessa Hudgens, Selena Gomez, Ashley Benson, and Rachel Korine) wielding firearms.
Plus, it also has James Franco, and his shiny grill, playing a character that reminds us a lot of Gary Oldman's Drexl Spivey in True Romance. Put all that together and we're not a hundred percent sure what it means.
One thing we know it does mean, though, is we're very interested in checking out the full movie. Until then, take a look at the brand new redband trailer after the break.
Look for Spring Breakers to hit limited theaters on March 15th and then go wider on March 22nd.