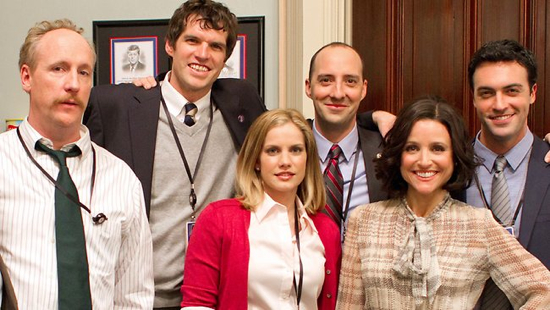 Say what you will about some characters from Seinfeld characters (George, we're looking at you), but Elaine was always one of our favorites. We're glad to see the actress who played her, Julia Louis-Dreyfus, has been able to go on to other things and has, for the most part, beaten the "Seinfeld Curse."
Her current show, Veep, which airs on HBO is coming back for anothr season soon. To kick things off, we've got a new trailer for the season to share with you today.
In it we get reraquanted with the characters that work with Vice President and are reminded that things it's not always smooth sailing for the Veep and her staff. In fact, it almost never is, which is part of the fun.
Check out the trailer after the break. Look for Veep to premier season 2 on April 14th at 10PM on HBO.