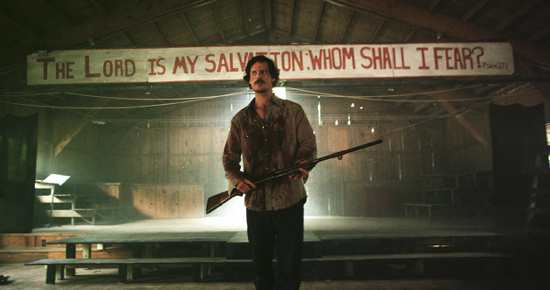 With the SXSW Film Festival coming up next month, we're going to be bringing you various trailers and such to highlight aspects of the show. First up is Holy Ghost People with a trailer via the folks at Deadline.
In the movie, a woman asks a former Marine to infiltrate an Appalachian snake-handling church in search of her sister. This movie comes from director Mitchell Altieri, formerly one half of the Butcher Brothers, so expect some blood and violence along the way.
It stars Emma Greenwell, Brendan McCarthy, Cameron Richardson and Joe Egender and was written by Altieri, Kevin Artigue, Egender, and Phil Flores.
Holy Ghost People debuts March 10 in the Narrative Spotlight section of SXSW. Check out the trailer after the break.