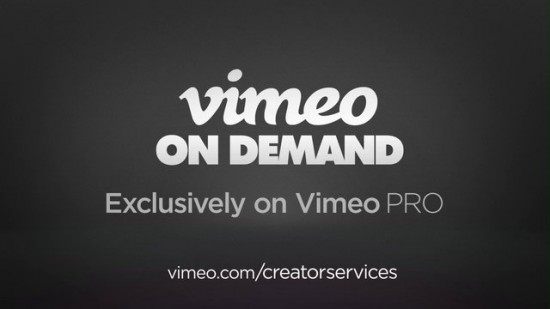 The film distribution landscape just got a bit bigger as online video service Vimeo revealed its new 'Vimeo On Demand' service this week at the SXSW Film + Interactive Festival. This new distribution feature will allow content creators to sell films and webisodes directly to viewers.
Creators with a Vimeo Pro account can set their own prices, streaming periods, and region parameters for content, and earn 90% of the revenue their content generates. Vimeo On Demand will be viewable across Vimeo-enabled platforms including online and mobile, tablets, and connected TVs.
Said Vimeo, via the company's blog:
We're creators ourselves, and we know how hard it can be to get your work out there and connect with an audience. Since we founded Vimeo in 2004, we've been dreaming of a world where more and more creators can support themselves with their work alone. Today we're proud to be taking a big step in that direction, and there are many more exciting steps to come.
For more, check out a video from Vimeo after the break.