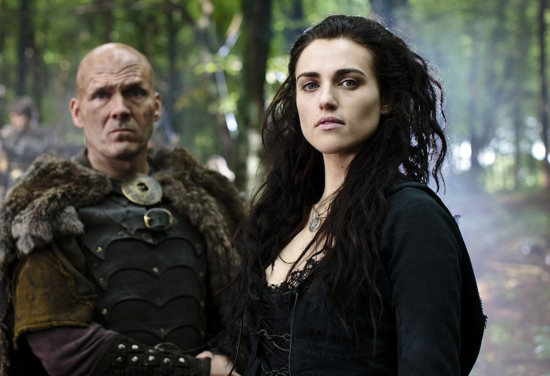 As fantasty series go, Syfy's Merlin has got pretty much everything you could want. Action, drama, suspense, a good cast and lots of magic. Like we said, pretty much everything you could ask for in a fantasy series.
The show is back on Syfy now and in its fifth season. And as we've done before, we're going to be bringing you previews of new episodes as we get them.
To kick things off this week, we've got a preview for Friday's episode "The Kindness of Strangers." In this one, Morgana realizes the path to Emrys and the throne of Camelot might just be quickest going through the powerful wizard Alator.
We'll see if she's right. Or, if she's made a bit of a mistake.
Check out the preview after the break and look for Merlin Friday, May 10 at 10/9C on Syfy.