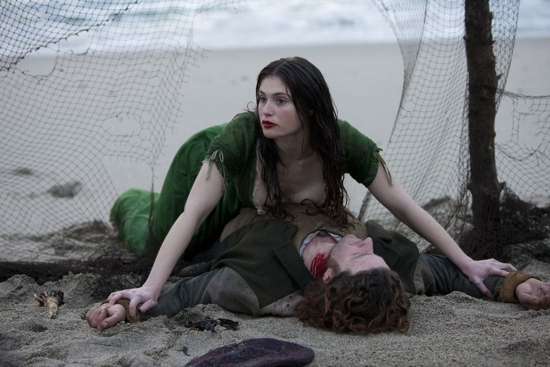 For whatever reason, we never seem to get tired of vampire movies. Although, we could do with a few less of the Twilight variety.
Fortunately, the upcoming vampire pic Byzantium looks interesting and also doesn't seem to feature too many tween vampires or other angsty bits. Instead, it has a mother/daughter vampire team, in the form of Saoirse Ronan and Gemma Arterton, and is directed by Neil Jordan who knows a thing or two about vampire movies.
Although, that doesn't necessarily mean much considering the last one featured Tom Crusie as Lestat. Still, based on the trailer, we willing to give him another chance.
Look for Byzantium in theaters from IFC Films on June 28th. Check out the trailer after the break.