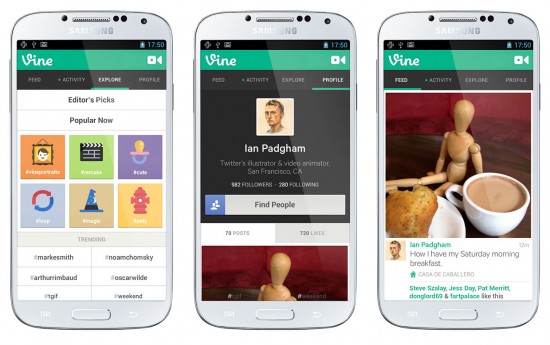 Rejoice Android-using fans of short videos, your iOS-using friends no longer have a reason to gloat. Well, one less reason at least.
That's right, Twitter's popular Vine application, that was previously an iOS-only exclusive, has arrived for Android. For those not familiar (and it could be a few of you), Vine allows users to record 6 seconds of video with sound and then share it with the world, much like you do with a Tweet on Twitter.
Once the video is posted, others can view it as it loops continuously. The app has become pretty popular and has spawned some very inventive videos that utilize the 6 second time limit as part of the piece and not a hindrance.
Now that Android users can join the fun, it will be interesting to see what new videos pop up. To get the app now, head over to the Play Store.