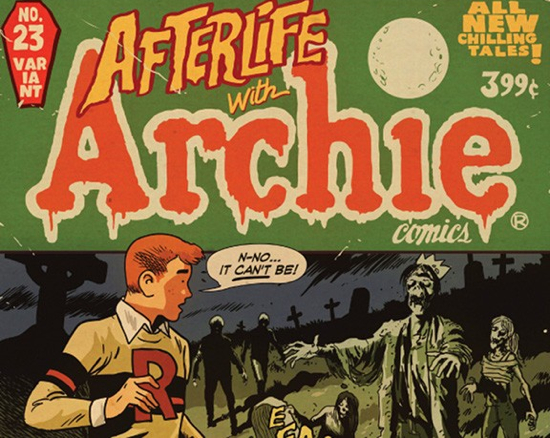 With all the Marvel and DC comics hitting the big screen these days it's nice to see an old favorite getting the Hollywood treatment too. That's right, the Archie gang is heading to a silver screen near you soon as a live-action movie.
Jason Moore (Pitch Perfect) has signed on to direct while Roberto Aguirre-Sacasa (Glee) is writing. The updated storyline reportedly is a "high school comedy based on the original line of Archie Comics set in present day Riverdale." But that's potentially not the entire story.
There's also another element that may come into play with this new story: zombies. Yep, you read that right. All due to writer Aguirre-Sacasa previous experience with Archie, his Afterlife With Archie comic.
"We're thrilled with the team that Warner Bros, Dan and Roy have put together here," said Archie Comics publisher/co-CEO Jon Goldwater. "Roberto has become a prolific comics writer for us, and having Jason Moore is the icing on the cake as Pitch Perfect is one of my favorite movies."
"Archie has remained extremely competitor, enough to be a trend setter in contemporary comic books," Goldwater said. "We were the first to introduce a gay character into the storyline, and that was an incredible success. We've had different comics where Archie was married to Betty in one, and Veronica in another. And the Archie meets 'Glee' was also a big success. But the core, the characters and Riverdale, remains part of the fabric of classic Americana."
Yes, yes it is. We'lll keep an eye on this one as it develops.