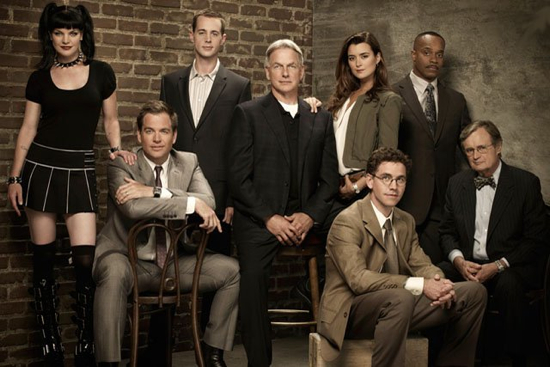 We like TV. TV is fun. And CBS is one of the better networks going these days. Yes, we like NCIS, what of it?
So, when they announce their Fall 2013 premiere dates (which they've done today), we listen and bring that info straight to you as soon as possible. Although, there's really no hurry. Most of the shows we like to drop until the week of September 23.
That's right, CBS likes to keep it traditional and will debut most of the new seasons of its shows during that week. There are, of course, some exceptions and omissions.
For example, Survivor is starting a bit early, with a 90-minute premiere September 18. In addition, CBS also set a February 24 premiere date for new drama Intelligence but so far hasn't given dates for new drama Reckless, new comedies Friends With Better Lives and Bad Teacher or the returning Mike & Molly.
Here's the full list of CBS premiere dates and times:
Wednesday, Sept. 18
8-9:30 PM – SURVIVOR
Sunday, Sept. 22
8-11 PM ET/5-8 PM PT – THE 65TH PRIMETIME EMMY AWARDS
Monday, Sept. 23
8-9 PM – HOW I MET YOUR MOTHER (9th season premiere)
9-9:30 PM – 2 BROKE GIRLS (3rd season premiere)
9:30-10 PM – MOM (Series Debut)
10-11 PM – HOSTAGES (Series Debut)
Tuesday, Sept. 24
8-9 PM – NCIS (11th season premiere)
9-10 PM – NCIS: LOS ANGELES (5th season premiere)
10-11 PM – PERSON OF INTEREST (3rd season premiere)
Wednesday, Sept. 25
9-10 PM – CRIMINAL MINDS (9th season premiere)
10-11 PM – CSI: CRIME SCENE INVESTIGATION (14th season premiere)
Thursday, Sept. 26
8-8:30 PM – THE BIG BANG THEORY (7th season premiere)
8:30-9 PM – THE MILLERS (Series Debut)
9-9:30 PM – THE CRAZY ONES (Series Debut)
9:30-10 PM – TWO AND A HALF MEN (11th season premiere)
10-11 PM – ELEMENTARY (2nd season premiere)
Friday, Sept. 27
8-9 PM – UNDERCOVER BOSS (5th season premiere)
9-10 PM – HAWAII FIVE-0 (4th season premiere)
10-11 PM – BLUE BLOODS (4th season premiere)
Saturday, Sept. 28
10-11 PM – 48 HOURS (26th season premiere)
Sunday, Sept. 29
7-8 PM – 60 MINUTES (46th season premiere)
8-9 PM THE AMAZING RACE (23rd edition premiere)
9:00-10:00 PM THE GOOD WIFE (5th season premiere)
10:00-11:00 PM THE MENTALIST (6th season premiere)
Monday, Sept. 30
8:30-9:00 PM WE ARE MEN (Series Debut)
Monday, Feb. 24
10:00-11:00 PM INTELLIGENCE (Series Debut)