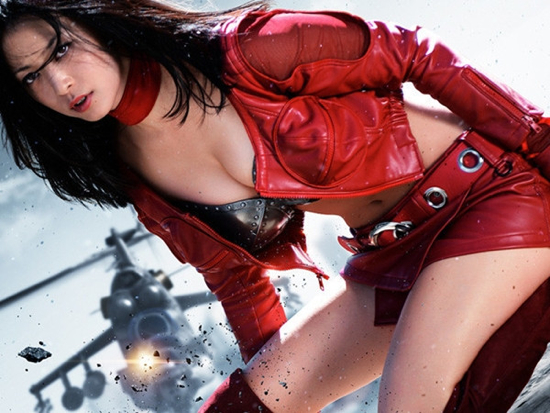 We were gonna put this up first here at the site, but the boss beat us to it. He keeps doing that. We're not sure why.
Still, it's worth putting up here too, so let's get to it. In a nutshell, the trailer for 009ノ1: The End of the Beginning is one crazy ride.
It has all the fun elements we've come to expect from movies like this, example of which include Machine Girl and Robo-Geisha. So yeah, that's good.
We can also tell you it's a live-action adaptation of Shotaro Ishinomori's manga 009-1 and will be released in Japan on September 7th. Also, Koichi Sakamoto, the director, has done a lot of work in Japan including stunt coordinating / action directing for the Power Rangers series.
Oh, in case you're wondering, the female cyborg lead is played by Mayuko Iwasa (pictured above), late of the Ninja action film Shinobido. Thought you might want to know that. You're welcome.
Check out the trailer after the break.