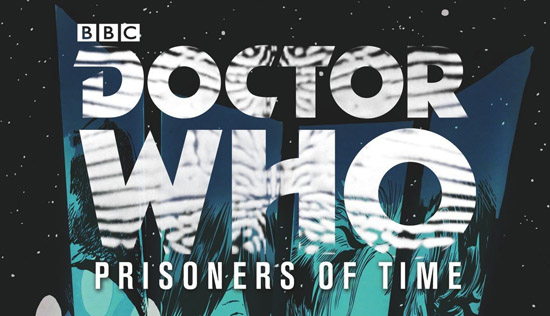 Whovians around the world were treated to a team-up adventure of the highest order this past November when "Day of the Doctor" aired, marking the 50th anniversary of the long-running British sci-fi television show Doctor Who. What many Whovians are unaware of, however, is that IDW Publishing (the current holders of the Doctor Who license for comics in North America) had their own plans to ring in the celebration with a 12-issue mini-series entitled Doctor Who: Prisoners of Time.
Writers Scott and David Tipton (no strangers to sci-fi in comics with their numerous Star Trek series for IDW) take great care in including as much of the Doctor's past and various incarnations as they can fit; while a different artist draws each issue. This may turn some of you away as there are some people who prefer to have the same creative team throughout a series, but let me assure you that the different art styles do nothing to take away from the story.
Without the constraints of television budgets to hold them back, where/when will the creators take the Doctor? Everywhere, of course! But what begins as paying a visit to an old friend quickly evolves into a mystery that the Doctor will struggle with; not only to figure out and stop, but to also remember that anything's happening at all! Someone has been travelling throughout time, plucking the Doctor's companions out of thin air, and worse yet, the mysterious manipulator has seemingly travelled with the Doctor before…
It should be noted that not all Whovians will enjoy this story. The die-hards that are familiar with the classic series and Doctors One through Seven will undoubtedly gobble this series up, whereas fans of only the current series will likely scratch their heads during the first batch of issues. If you fall in the latter category, I'd still recommend this series for you as a nice introduction to the Doctor's colorful history.
One last thing for you back-issue hunters out there: yes, this story has been collected in two trade paperbacks with a hardcover coming along soon; but getting your mitts on the individual issues will net you another treat, which I've collected for you to see below. As far as comic covers go, you can do a lot worse than the talented Francesco Francavilla. In any case, once you've experienced this centuries-spanning tale, I'd love to hear what you think of it. Happy reading!