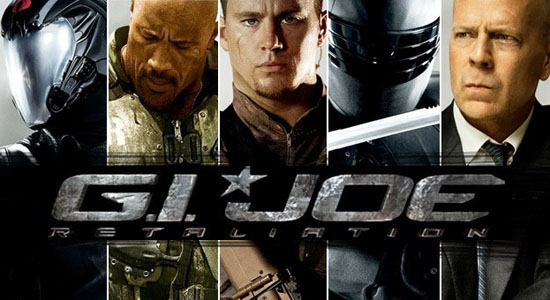 Many mid-thirtysomethings like myself got a little excited back in 2009 when G.I. Joe: The Rise of Cobra hit theaters. Happy memories of action figures and cartoons dancing in our heads, combined with the technology we have today; what could possibly go wrong?
Well, also like myself, many of them walked away not very entertained. If you've seen that movie, odds are you have two prevailing thoughts: "Well, that sucked," and "I got burned by the first; no way I'm checking out the sequel." Allow me a moment to convince you otherwise…
First off, if you want a proper review of G.I. Joe: Retaliation our own Nat Almirall wrote up a doozy in March, 2013. There be spoilers there, matey.
But if you have an inkling of giving the sequel a shot; if the time between the two films have allowed the wounds to heal, then I'll tell you the most important aspect of this movie right off the bat: this is much better than Rise of Cobra. Everything from the script and acting to the action and direction has improved. I can't think of a single aspect of the first movie that was better than the sequel.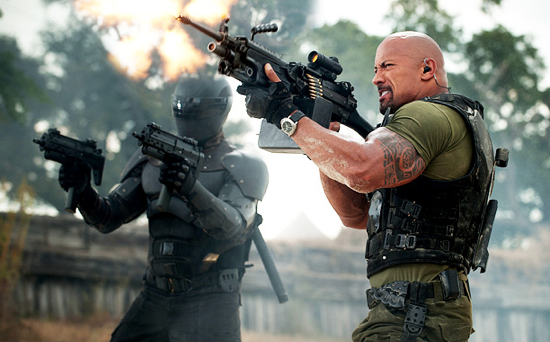 Now, "improved" does not translate into an award winner; let's not kid ourselves. At the end of the day, Retaliation will only compare to your average family reunion with the in-laws: don't think, pay no attention to the holes and just enjoy it for what it is. That analogy works well with Bruce Willis, too; like that uncle who shows up and buries his face in his smartphone, Willis is in this movie because he has to be. Nothing more; nothing less.
The rest of the cast, however, does quite well; and there are no groan-inducing one-liners (coincidentally, Marlon Wayans and Dennis Quaid do not appear in this movie). Is this movie for you? If you're looking for crazy action, sexy sets and a story that doesn't take itself too seriously by bogging it down with useless fodder, then this is definitely for you. You can do a lot worse than Retaliation… "Now you know, and knowing is half the battle."