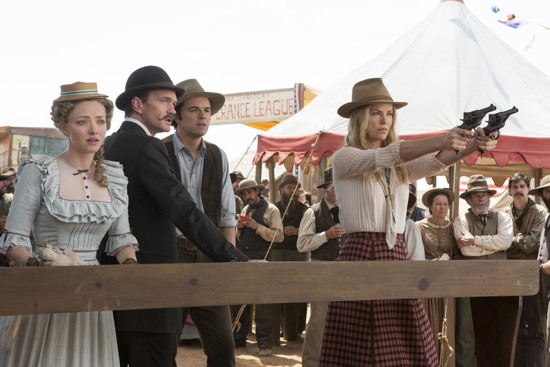 We can encapsulate this in a simple way. If you loved Ted as we did, you'll love Seth MacFarlane's next movie A Million Ways to Die In the West. It's pretty much that simple.
Although, as far as we know, there's no talking bear in this one, it does have plenty of horses and some hotties like Charlize Theron and Amanda Seyfried. So yeah, there's that.
Also, it's a Western and features Liam Neeson as the bad guy. Love it. Check out the Redband trailer after the break. And remember, this is NSFW. But still, enjoy. We know we will.
Look for A Million Ways to Die In the West to hit theaters on May 30.