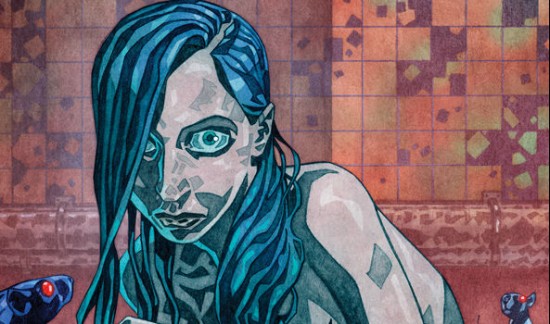 With his previous works such as Whiteout and Queen and Country, writer Greg Rucka has established himself as one of the premiere voices in comics today. And now he's set to launch a new creator-owned comic being published by Dark Horse.
The comic, called Veil, concerns "a beautiful girl wakes up in an abandoned subway station with no memory of how she got there. When men try to hurt her . . . they wind up dead. Where did she come from? And what is she capable of?
What indeed. We have some preview pages for the comic for you today to get you interested. Well, more interested as we're sure you're curiosity is already piqued.
Veil #1 is on sale March 5. Check out the preview pages after the break.