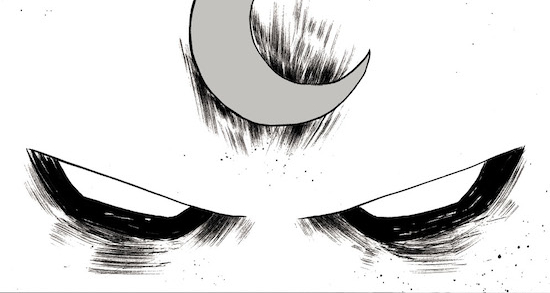 It should come as no surprise we're big fans of writer Warren Ellis around here. His work is inspired and he brings a different sensibility to anything he takes on. In a great way.
So yes, we're pretty excited (to say the least) he's writing the upcoming Moon Knight comic series from Marvel. Want to know more? Of course you do.
"The touchtone for this book, for me, has been 'Weird Crime.' Both ground-level action and high strangeness," says Ellis in an interview with Marvel.com. "This is a take on Moon Knight that unifies all the previous takes, making the character whole and taking him forward into a new kind of crime fiction."
As a mercenary turned super hero, Marc Spector has faced down everything from werewolves, super villains to his own fractured psyche. Fearsome foes and gruesome threats permeate the darkest corners of New York City. Is Moon Knight ready for NYC? Better yet, is NYC ready for him?
Check out the preview pages after the break. Look for Moon Knight to arrive in stores on March 5.