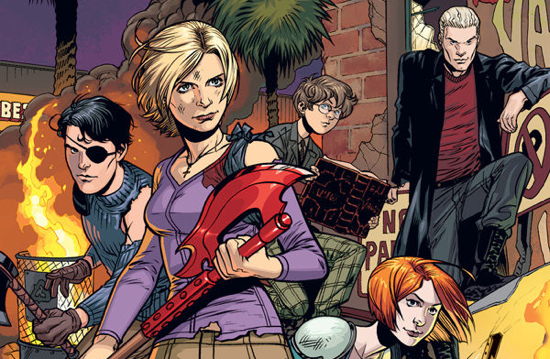 There's no doubt Joss Whedon has had a profound impact on the geek landscape. One of his first TV shows, Buffy the Vampire Slayer, proved genre programming could be a hit with audiences and spawned a cult following that endures to this day, even thought the show itself went off the air in 2003.
Fortunately, the adventures of Buffy and company have continued, at least in the pages of comics. Dark Horse took up the challenge and released Buffy Season 8 starting in 2008. Now, they're about to release Season 10.
Of course, we've got previews. Here's more about the season:
New season. New rules. The age-old battle of Slayer vs. vampire is the focus of Buffy's life once again—it's downright nostalgic! But with all the toying with magic she's done lately, this girl should know it's time for another game change . . . Shouldn't she?
Look for Buffy the Vampire Slayer Season 10, written by Christos Gage with art by Rebekah Isaacs, to arrive in stores on March 19. Check out the preview after the break.