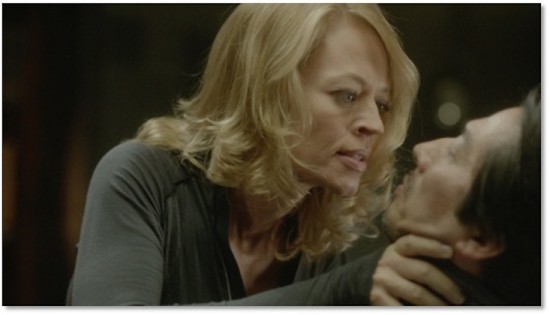 If you haven't been watching Helix on Syfy, you're missing out. Over the course of its first seven episodes it's become one of our "must watch" shows of the season.
With a brand new episode dropping tonight, we've got previews of it for you to get you ready. This is what it's about:
It's Day Eight. As Daniel gets closer to the truth about his past, Sutton wreaks havoc on the base. Yeah, she kinda does. But that's okay because she looks great doing it.
Oh didn't we mention who Sutton is played by? None other than Jeri Ryan. That's her in the pic above.
Check out the previews after the break. Helix airs tonight at 10/9C on Syfy.