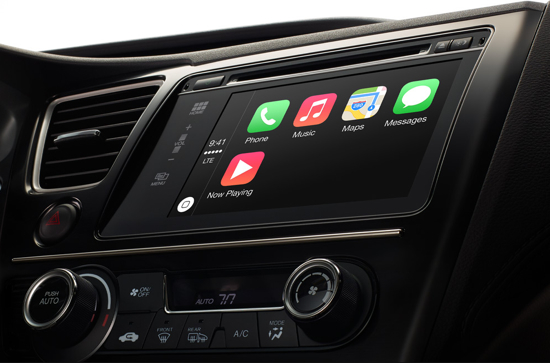 Love them or hate them, Apple is one of the most dominant players all over the world world with their iPad and iPhone devices. And now they're looking to expand that dominance into a new place: your car.
That's right, today Apple announced a new way to integrate iOS7 devices with your future vehicle. It's called CarPlay and, to be honest, it looks pretty darn cool.
Set to debut later this year in vehicles from select manufacturers, CarPlay will let users make and receive calls, send and receive messages, listen to music and navigate with Maps, all via a built-in display in the car. Several other apps will be supported at launch, including Podcasts, Beats Music, Spotify, iHeartRadio and Stitcher.
Car companies such as Ferrari, Mercedes-Benz and Volvo will showcase CarPlay at next week's Geneva International Motor Show. Meanwhile, others such as BMW, Ford, GM, Honda, Hyundai, Jaguar Land Rover, Kia, Mitsubishi, Nissan, PSA Peugeot Citroën, Subaru, Suzuki and Toyota intend to make future vehicles compatible with CarPLay.
For more on how it will work, Volvo has released a video highlights CarPlay's features. Check it out after the break.