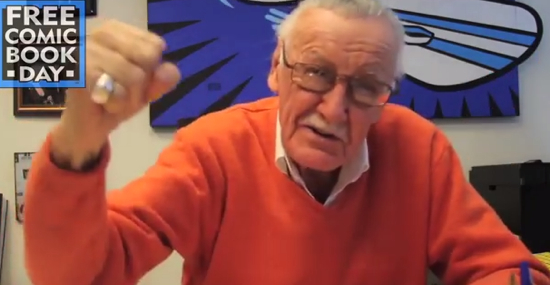 It's pretty simple. When Stan Lee says "Jump," you say "How high?" When he tells you to visit your local comic book store on May 3rd for Free Comic Book Day, you do it. Like I said, simple.
This year, Free Comic Book Day is on Saturday May 3rd at participating comic book shops across the country and worldwide. This year there's over 60 free comics available to choose from for kids of all ages. Some of these comics include Guardians of the Galaxy, Spongebob, DC's The New 52: Futures End, Teen Titans Go, Transformers vs. GI Joe, Power Rangers, Hello Kitty and much more.
For more information about Free Comic Book Day, go to their website. You can also use the store locator to find participating comic shops in your area.
Check out Stan after the break.