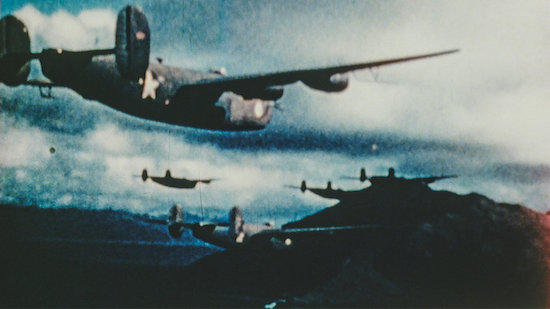 It's time for another installment of Revisiting John Huston. This time around we're taking a look at Huston's war documentary Report from the Aleutians.
Before I even started considering a retrospective on Huston, I still wanted to watch all his films—at first the big ones, then go on to the ones that looked interesting, after that, eh, maybe the obscure-but-still-kinda-uh-well-liked ones?
Then everything—if I could stand it—beyond. Either way, be it as casual viewer or retrospective writer on assignment, Huston's WWII propaganda films weren't something I was particularly looking forward to.
It would be a neat curiosity, since the bulk of Huston's work was based on novels, and this would be one of the few (perhaps only? I haven't gotten that far ahead in my research) Huston works not based on existing material. Nevertheless, my first glimpse of Report from the Aleutians (1943)' first five or so minutes all but confirmed my fears—I figured it'd be dated, being all 70+ years old, WWII-ish, and well, topical really.
It dealt with something that happened a long time ago and whose importance would be all but lost on my generation and probably my parents' as well. And even if you like documentaries, at first glance it looks like not much more than simple propaganda—which really was my greatest fear with all three.
I find propaganda fascinating (if you don't, check out Disney's war cartoons—ever wanted to see Donald Duck as a Nazi?), but when I'm watching the film for the sole purpose of better understanding Huston, I just got this image of the US Propaganda Department breathing down his neck and telling him everything he can and can't talk about—which is to say not the ideal collection of films to give insight to the man.
Continue Reading →