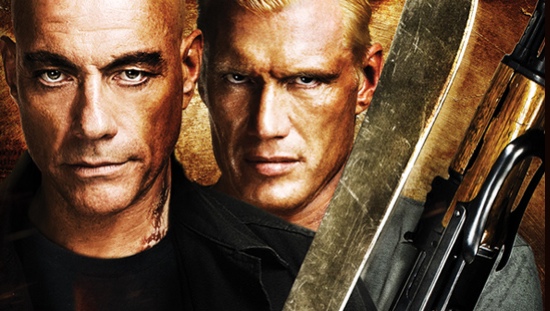 That's right, they're back. Jean-Claude Van Damme, Dolph Lundgren and newcomer (to this franchise at least) Scott Adkins lead the cast as the Unisols are back in action. More sex, more violence, more fights and, well, more everything, make us actually pretty interestd in this one.
Although, even with all the obvious fun, we're still not completely sure this movie will contain double the Van Damage. That's a tall order. But hell, we an always hope.
Check out all you could ever want to know about Universal Soldier: Day of Reckoning after the break. Look for the movie itself on iTunes and in theaters on November 30th.