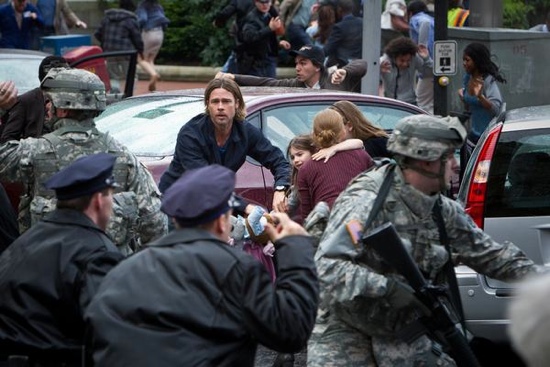 For a minute, let's just forget about all the trouble (or supposed trouble) the big screen adaptation of Max Brooks' novel World War Z may have gone through. Let's just pretend all is well so we can come to this first trailer for the film with all the confidence and optimism in the world.
And you know what, we don't even have to do that. This trailer makes the movie look pretty awesome. In fact, if it's really this good, nobody will even remember that it may or may not have been in trouble, had reshoots or had its release date moved back.
If the movie is this good, all of that just won't matter. Okay, we know you're as interested as we were to see this trailer, so check it out after the break.
Look for World War Z to arrive in theaters on June 21, 2013.