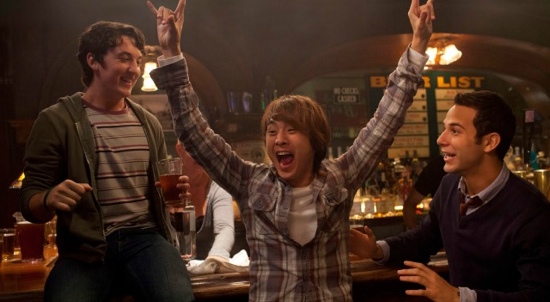 Yeah, I remember my first beer too. And now, it did not result in hazy night of debauchery — which is probably why that story isn't a movie.
Fortunately, this one is. It's called 21 and Over and it's the next movie from Hangover writers Jon Lucas and Scott Moore. In the movie, "chaos ensues when a straight-A college student's two best friends take him out for a "quick beer" to celebrate his 21st birthday the night before his all-important medical school interview."
It's not too hard to guess what happens, right? 21 And Over, which stars Miles Teller, Justin Chon, Sarah Wright and Skylar Astin, is set for a March 1, 2013 release. Check out the trailer after the break.