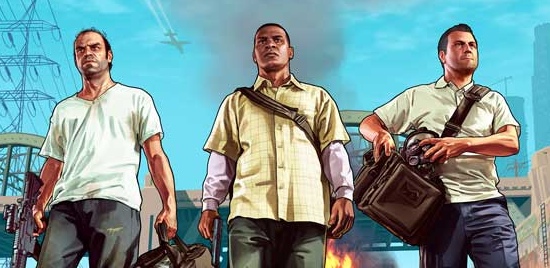 It's beginning to smell a lot like GTA. Yes, that's right kids, preorders for the next Rockstar Games extravaganza, dubbed Grand Theft Auto V, are now taking place.
To get you pumped for the release, the gang at Rockstar have dropped a new trailer for the game this week. And as if that wasn't enough, the company has said that GTA V's world is bigger than Grand Theft Auto IV, Red Dead Redemption and Grand Theft Auto: San Andreas combined, is set in Los Santos, the fictional recreation of Los Angeles, and will allow gamers taking to the sky and sea in fighter jets and scuba gear. Wonder if you'll have to jack those from other people to use them? Our guess is you probably will.
Look for the game to arrive next Spring. Until then, check out the new trailer after the break.