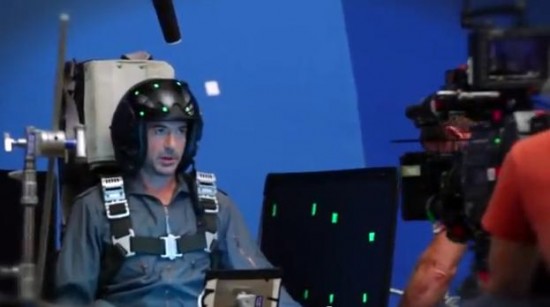 $500,000,000 in 24 hours. That is just a sickeningly absurd number. That means that on launch day, Call of Duty: Black Ops II not only shattered sales records but it was making more than $5,000 PER SECOND in its first twenty four hours on sale. To say people still want more Call of Duty in their lives would be an understatement. So, Activision has decided to give them more with the Behind the Scenes trailer for Call of Duty: Black Ops II's "Surprise" trailer.
The internet celebrity filled trailer (which also included geek hero, Iron Man himself Robert Downey Jr.) was directed by Guy Ritchie. In the trailer below, Guy talks about how he only directs one commercial a year. He chose to do Call of Duty: Black Ops II's commercial because of its technical challenges along with the fact that his son thinks it's cool. He actually goes as far as saying he'd probably do this job for nothing because it is actually that interesting to do.
In fact, many of the cameos in the trailer are from people who don't need to be shooting commercials but actually just want to have their name associated with the Call of Duty franchise because it has become just so big and mainstream, they just want to be a part of it.
Take a look at the full behind the scenes vignette below and stick with us for more on Call of Duty: Black Ops II.