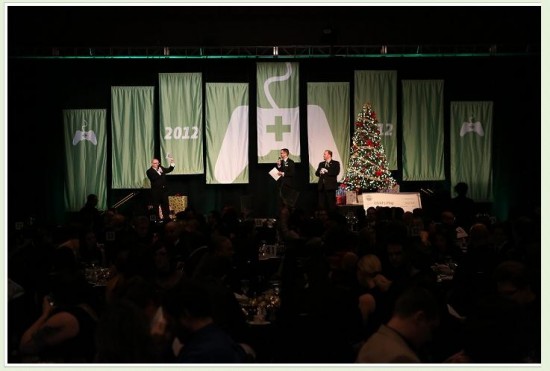 During the first year of The Flickcast, we urged our readers to head to Child's Play to help make the holidays brighter for kids who were stuck in the hospital over the holidays. Back in 2009, the guys at Penny Arcade had set a goal of $1,000,000, which they were able to achieve.
Now, we are asking again for our loyal readership to help out those going through the terrible ordeal of spending their holidays in a hospital instead of being at home with their loved ones. With the economy being in worse shape than three years ago, Child's Play has set an even higher goal for themselves of $2,500,000, which has been topped already with still almost two weeks until Christmas.
But that doesn't mean we should stop giving. There are still lots of children who could use a bit of Christmas cheer that having new games to play and DVDs to watch can bring.
Remember, we all enjoy a luxury hobby. Being a geek isn't cheap. But if you wait a few weeks for the price of a game to drop instead of getting it on day one or dropping a few titles from your weekly comic pull list that you aren't really enjoying, that money saved can be put towards making a child's holiday that much better.
We at The Flickcast are going to do what we can and hope that even if you aren't able to donate, please share this with your friends who might be able to as well. Donate now.