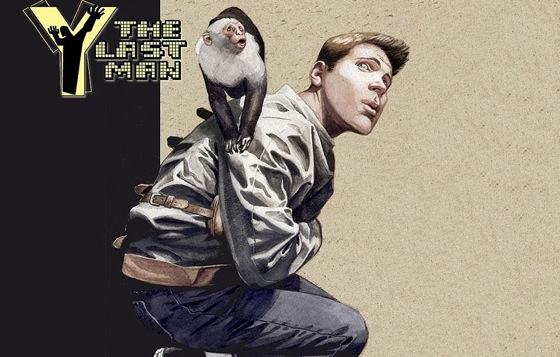 It has been a long road for the film adaptation of the critically acclaimed comic series Y: The Last Man, but it finally looks like things are starting to progress. Dan Trachtenberg has been announced as the director of New Line Cinema's feature film version of the award winning series by Brian K. Vaughan and Pia Guerra.
A commercial director, Trachtenberg was the co-host of The Totally Rad Show alongside Jeff Cannata and the Nerdist Channel's Alex Albrecht. He also gained viral fame for his fan-made trailer for Portal: No Escape, which has more than 11.6 million hits on YouTube. You can check that out after the break.
For anyone who hasn't experienced this fantastic comic, Y: The Last Man takes place in a not too distant future where a mysterious plague has killed every male mammal on Earth except for a snarky amateur magician, Yorick, and his pet monkey, Ampersand. The series won five Eisner awards and has been become beloved among the comic and literature communities alike.
In addition to Trachtenberg behind the camera, the movie adaptation has a script by Matthew Federman & Stephen Scaia. We can only hope everyone involved can do this epic story justice on the big screen.
[youtube http://www.youtube.com/watch?v=4drucg1A6Xk?rel=0&w=560&h=315]