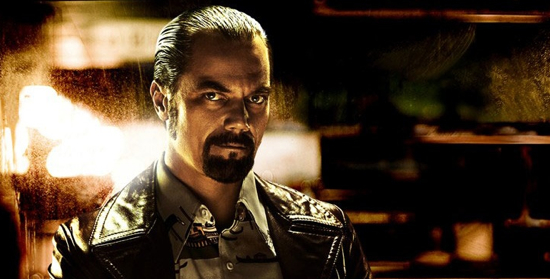 I don't know about you, but I wouldn't want to meet the intense actor Michael Shannon in a dark alley. Although, from what we've heard (and seen) he's actually a very nice guy who just plays twisted dudes for a living.
Speaking of twisted dudes, we've got a new trailer featuring Shannon starring in the movie The Iceman. The upcoming thriller sees Shannon playing "real-life hitman/family man Richard Kuklinski, a mob killer-for-hire who knocked off more than 100 men before begin caught in 1986." The catch? His family had no idea what he did for a living. Icy indeed.
Ray Liotta, Wynona Ryder, Chris Evans and James Franco co-star. Look for The Iceman to arrive in theaters this May.
Until then, check out the new trailer after the break.
[youtube http://www.youtube.com/watch?v=n2KyqWSaYY0?rel=0&w=560&h=315]