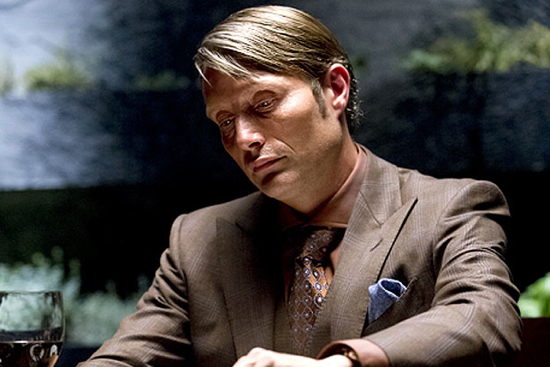 I have to admit it, I'm skeptical. Surprised? You shouldn't be.
As much as I'm a fan of the actor Mads Mikkelsen, the upcoming show with him as Hannibal Lecter just looks, well, kinda weak. Yes, I'm talking about NBC's Hannibal, which depicts a young FBI Special Agent Will Graham (Hugh Dancy) and his search for serial killers.
The catch? He's getting advice from none other than Hannibal Lecter, the most dangerous serial killer of them all. See, the premise sounds pretty cool, it's just the execution (no pun intended) that seems suspect.
Anyway, check out a teaser for the new show after the break and judge for yourself. Hannibal comes to NBC on April 4th.