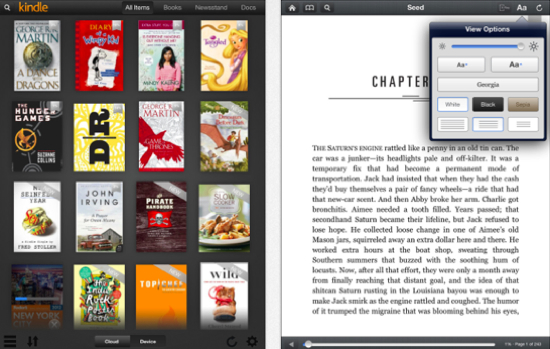 Using an iPhone or iPad to read books via Amazon's Kindle App? If so, you will want to hold off on upgrading to the latest version of the app, which was released on Tuesday. That is, if you don't want your content accidentally erased from your iOS device.
Don't worry, even if this does happen. the content is still safe in Amazon's cloud. What it really means is that Kindle app on your iOS device will be reset and you will have to , basically, start over again from scratch by entering your mazon account information and then downloading your content again.
"We have identified an issue with the app update that may cause your app to become deregistered," an Amazon spokesperson said. "To register, enter your Amazon account e-mail address and password and all your Amazon content will be available in the cloud. We have submitted an update fix for this issue and are working with Apple to release."
Bummer. At least, if this does happen, all your content isn't permanently gone. It's more of a pain than a catastrophe.