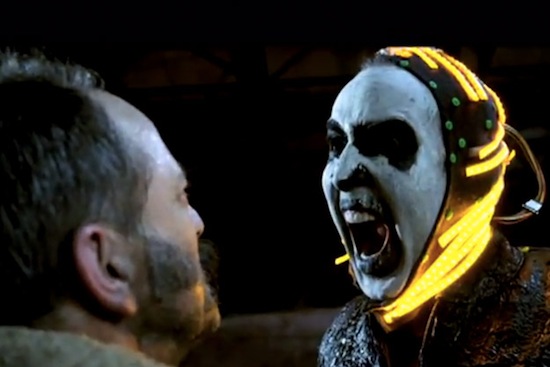 In today's big budget movies, almost anything you see could be a visual effect. From buildings to cars to giant flying robots and more, the men and women who create today's modern visual effects are masters of their craft and are able to take an ordinary scene of two people staring into the void and turn it into a piece of movie magic.
We've seen the "after" of all this work in hundreds blockbuster movies, but what about the "before"? Well, a new website wants to highlight just that. Over at Before VFX, they've collected a ton of photos from various blockbuster movies that show what the site calls "The Canvas" of the visual effects shot.
In other words, they show what the scene was actually like before any visual effects were added and before an audience ever saw one frame. It's a fascinating look into just how much goes into the making of a modern movie blockbuster and how much we owe the VFX artists who do this work every day.
Plus, as Dustin Rowles at Pajiba put it, it shows us "how little credit we give A-list actors for their ability to interact and engage with green screens." How little credit indeed. It can't be that easy.
Check out several pics after the break and head over to Before VFX for a ton more.
On top: Ghost Rider: Spirit of Vengeance