We are introducing a new weekly column today. It isn't going to be your normal geek column either. This one is coming from a girl. And not just any girl, a hot one.
Every Friday, come to The Flickcast for a brand new installment of "For the Love of the Game" where Kelly Smith will be guiding you in the ways of love and romance. But don't take our word for it, listen to what Kelly herself has to say about it and make sure to write her with your questions and predicaments.
KELLY SMITH: Blogger. Undisputed, unofficial, self-proclaimed authority on anything amorous – a risque Dear, Abby.
A little bit about me just to get acquainted. I have a mild obsession with the Jack LaLanne juicer, Pajama Jeans, and the Life Alert – I am a late-night-infomercials wet dream – a nod to American consumerism at its finest.
I'm a geeky-grammar-obsessed-blogging-fanatic. And I have a longstanding love affair with cupcakes.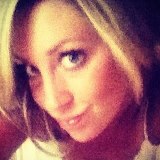 I would have Mario's babies. But only if we're talking Super Mario 3 and he can transform into a flying raccoon at the bump of a coin box. Luigi sucks. We all think it. I said it.
If anyone orders Merlot, I'm leaving.
Enough about me – about my column: The premise is simple. You write in with your dating questions and I answer them. If you want to check out my credentials, check out my personal blog "The Birds and the Plan Bs."
Email me at: kelly@theflickcast.com
So without further ado, let's address your dating woes.