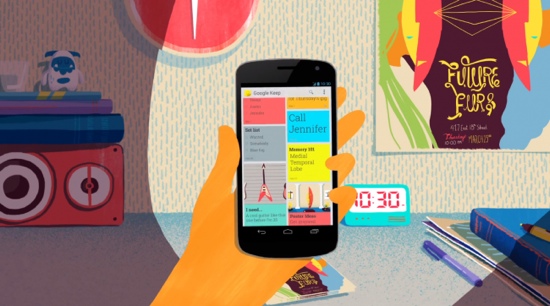 For the record, we use a variety of note taking apps here at The Flickcast. The most popular, though, is Evernote.
It works well and offers a lot of features. It does cost money, however. Now Google has released its new note taking app and its simplicity (and the fact that it's free) has piqued our curiosity, to say the least.
The new app is called Google Keep and it looks very promising. It allows you to make notes, add pictures, checklists and even take notes by voice, and all of it is securetly synched to your Google Drive in the cloud.
At the moment, you can access the notes, pictures, and more with the new app or on any computer from the webpage they have set up. Full integration with Google Drive is expected shortly.
Sadly, this new app does have one big drawback, at least for some: It's currently Android only. We can only hope an iOS version is forthcoming. . . soon. Until then, it can't really be a viable alternive to a lot of users.
More on Google Keep from the official video after the break.