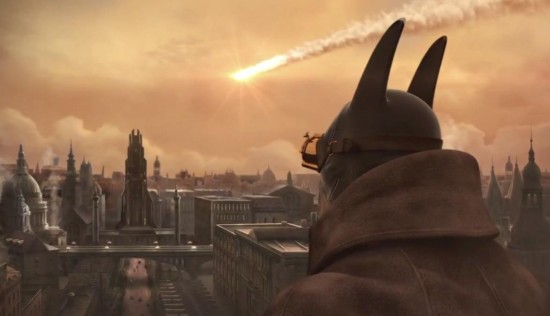 Well one thing you have always got to give DC credit for is they are willing to give everything a shot with their gaming properties. From action titles like Superman 64 and Aquaman (which let's be honest meant that they could only go up from there) to DC Universe Online and the upcoming Injustice: Gods Among Us, they seem to have no problem trying to figure out which genre their games fit into best. Now, less than a month before the release of Injustice: Gods Among Us, they have announced that they are stepping into the Multiplayer Online Battle Arena with Infinite Crisis for the PC.
As you'll see in the trailer below, Infinite Crisis isn't your ordinary DC game. With alternate worlds and the ability to control both heroes and villains, Infinite Crisis is going to lend itself to some creative matchups and hopefully and even more creative art style. Batman, Flash, Wonder Woman, Green Lantern, Zatanna and alternate versions of themselves will face off against the likes of the Joker, Doomsday, Poison Ivy and their dopplegangers in a five on five MOBA style game. I mean, it was a good fit for Lord of the Rings so why not have DC make a go at it as well?
One thing that stands out is for the second game in a row, DC doesn't include their company name in a title of a game that doesn't have the recognizable cache of one of their heroes or properties. While comic fans will obviously recognize Infinite Crisis, the greater mainstream isn't going to have the same investment in that name. It will be interesting to see if they are able to market the game to the wider audience or if they plan on allowing it to live as a niche title.
Make sure to head to InfiniteCrisis.com to sign up for the Beta. Check out the full trailer below for Infinite Crisis and stick to the Flickcast for all your gaming news.