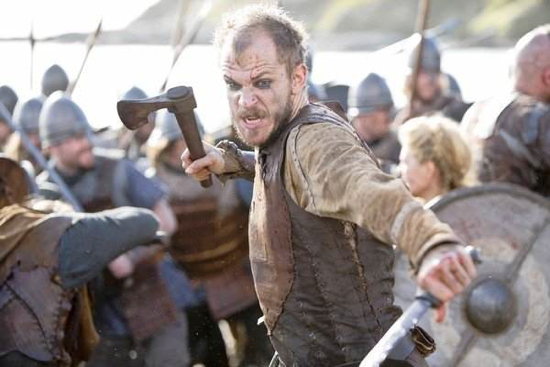 We're really getting into History's new scripted series Vikings. And really, what's not to like?
It's gritty realism is only matched by the power of its great ensemble cast. Plus, hacking and slahing is always a fun way to pass the time. Well, watching it is at least.
A brand new episode airs this Sunday and to get you prepared, we've got several previews for it to share with you today. In the episode, which is entitled 'The Raid", "a seer reads Earl Haraldson's future and tells him that Ragnar Lothbrok searches for his death. The unanswerable question is whom do the gods favor more?
As a man willing to defend his power and status to the death, Haraldson intends to take precautionary measures. Ragnar, his home and farm burned by the Earl is hurt but hidden safely away. He must now choose the path that will lead him back to his freedom."
Sounds good. Check out the new epside Sunday at 10/9C on History Channel. Take a look at the previews after the break.