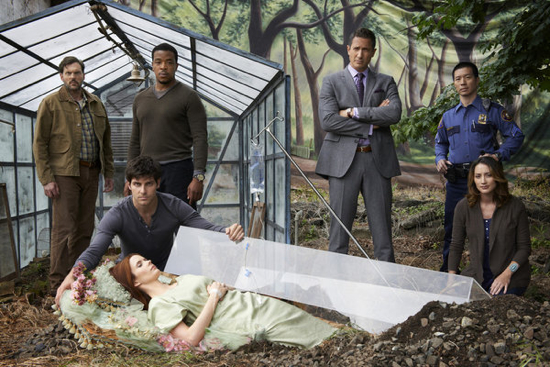 I don't think it's a secret that many of us here at The Flickcast like the show Grimm. For a long time we were looking for something to fill the void left by the departure of Buffy and Angel, and Grimm has fit the bill nicely since it arrived on our small screens.
Sure, it's not quite as great as Buffy or Angel (what could be?), but it's close enough that we're watching every week and will give the show props whenever we can. With that in mind, we've got two previews for Friday's new episode to share with you today.
In the next episode the world of video gaming comes to life and Portland's latest killer has an affinity for riddles and video games. Yeah, that's not gonna end well — for the killer at least, and who knows who else?
Check out both previews after the break. Grimm airs Friday night at 9/8C on NBC.
Nameless
Play My Game