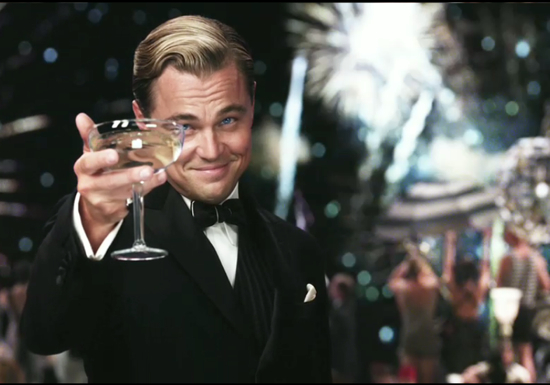 As with many things these days, this movie is either going to be the greatest thing ever, or an unmitigated disaster. I don't believe there's going to be any middle ground this time.
To what movie am I referring? Baz Luhrmann's The Great Gatsby. As a director, he's been kinda hit or miss. However, he's really stacked the deck this time with Leonardo DiCaprio, Carey Mulligan, Tobey Maguire and many other major players. Plus, the movie is chock full of contemporary music, much as Baz likes to do, which may appeal to many.
However, Gatsby is as much a movie about its times as it is a tale of forbidden love, jealousy, class struggles music and murder. So you have to wonder if the contempory music and 3D will hurt what Fitzgerald inteneded as his message in the novel.
Or maybe that doesn't matter 'cause it sure does look pretty. Check out the new trailer after the break.