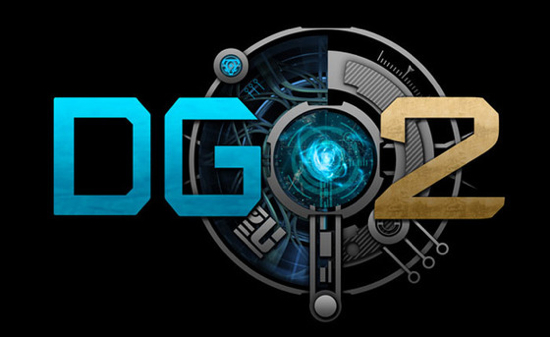 The little tower defense game that could keeps on trucking with the official announcement of the sequel to Defense Grid set for 2014. Way back in 2009 during Comic-Con, I got the chance to get hands on with the original Defense Grid before it went to XBox Live Arcade.
Though not being a tower defense guy, I couldn't stop playing (until the game beat me into submission). Then with the "You Monster" DLC pack that put even more levels, but this time with a Portal theme, at my disposal, I was hooked again.
During our Kickstarter Watch, we put a spotlight on Defense Grid in hopes of helping Hidden Path reach their goal that would eventually lead to the release of Defense Grid 2. Though the million dollar goal wasn't hit, this bit of news was released yesterday:
This morning Hidden Path Entertainment informed its Kickstarter backers that it has raised the funds needed to make DG2, Defense Grid 2. On July 10, 2012 Hidden Path Entertainment launched its Kickstarter Campaign to fund new content for its highly acclaimed tower defense game, Defense Grid – The Awakening, and potentially a sequel for the loved title.
Thanks to over 6,200 backers Hidden Path was able to release the expansion pack Defense Grid: Containment this past January. Now, it is pleased to announce that the Defense Grid community helped catch the eye of an investor and DG2 is successfully being developed.
The Bellevue based development studio is extremely grateful for its supportive community. Jeff Pobst, CEO at Hidden Path Entertainment, shares his thoughts on the success of the campaign, "Through the DG2 Kickstarter campaign we were able to not only raise money and make more Defense Grid content, but we created a shared engagement around the project with thousands of backers for several months. The excitement, involvement, and passion that the community displayed around Defense Grid directly helped us engage an investment partner and make DG2 a reality."
Hidden Path Entertainment has been listening to the community and will continue to do so throughout the development process making sure players have a voice during the making of the game. Be sure to sign up on the forums if you haven't done so already (http://www.hiddenpath.com/forum/register.php). On the forums gamers will be given the latest DG2 news, have the opportunity to ask questions of the development team, and provide feedback about the game.
Gamers will battle to protect their power cores on multiple locations throughout DG2. They'll have new and familiar towers at their disposal as they beat back both new and established threats. Hidden Path Entertainment is happy to announce the addition of both cooperative and competitive multiplayer game modes as well as user created content support.
DG2 is expected to release in the first half of 2014. For more information be sure to visit http://www.hiddenpath.com/games/
In celebration of this DG2 announcement Defense Grid – The Awakening and select DLC will be on sale starting today through this weekend for 75% off on Steam. Warm up on your strategy skills before DG2 arrives. Defense Grid on Steam content can be found here http://bit.ly/ZKGPut