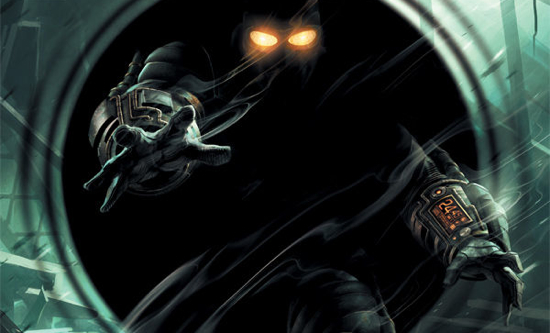 We figure Marvel and DC get enough coverage, so we mostly try to bring you news from the smaller, more indie publishers. This time around that's Dark Horse and their upcoming book Dark Horse Presents #24.
This issue is special for many reasons, but the one were most interested in today is the debut of a brand new superhero in the Dark Horse universe: Blackout.
In Blackout, "the commonplace life of Scott Travers changes forever when he comes to possess an extraordinary piece of technology that allows him to access a mysterious dimension within our own." Okay, that's good so far. But wait, there's more.
Blackout writer Frank Barbiere says, "Blackout has a very fun sci-fi/mystery mythology that comes straight from DH Publisher Mike Richardson, and I think readers will be surprised and intrigued by what we have in store for them! Working with artist Micah Kaneshiro is a delight, and I look forward to bringing our story to DHP."
Catch Blackout appearing in Dark Horse Presents #24, on sale May 22. Check out the full cover after the break.